5 Ways to Reimagine the Press Release
 Example:
Source: https://www.prnewswire.com/news-releases/subaru-unveils-new-creative-campaign-to-launch-the-safest-longest-lasting-most-adventurous-forester-ever-300796581.html[5]
Why it works:
Subaru knows their target audience; it's evident in their advertising and content marketing approach across all platforms, including this press release. Subaru customers are adventurous, but also family-oriented and concerned with safety. And generally, dog-lovers. So this release, about a campaign promoting their new Forester, appeals to exactly that target demographic. Subaru focuses their appeal with a variety of multimedia elements, including their logo, a short video and an engaging product shot. And in that imagery, the subset of readers most likely to buy a Forester can see a version of themselves. That personal appeal makes it more likely that a viewer will turn into a customer.
5. Advocate for Corporate Social Responsibility
In addition to wanting to feel a personal connection with their chosen brands, many consumers also want to feel good about the products they use. They want to know the company's values align with their own. Make sure consumers know your company is environmentally and socially responsible by bringing those stories to light.
Example:
Source: https://www.prnewswire.com/news-releases/the-final-straw-ben–jerrys-announces-plan-to-eliminate-single-use-plastic-in-scoop-shops-worldwide-300784504.html[6]
Why it works:
See what they did there? This release had me at "moooooving away!" It's part of Ben & Jerry's brand identity that they don't take themselves too seriously, but they do take sustainability seriously. Ben & Jerry's was quick to see the tide turn against single-use plastic, and to make a commitment to taking action on it. And because they know their target consumers care about this too, they were sure to broadcast this news to a wide audience via a wire distribution. Then, to ensure their content doesn't get lost in the daily deluge of news, Ben & Jerry's does a few things to make their release unique:  interesting visuals, playful wording that appeals to their audience, as well as eye-catching bullet points that outline their next steps to accomplish this goal. This news from Ben & Jerry's is sure to stand out in a crowded field.
Conclusion
No matter your story, employing new press release techniques like videos and infographics, CTAs, playful headlines and searchable keywords, can help you find new audiences and in turn, new customers.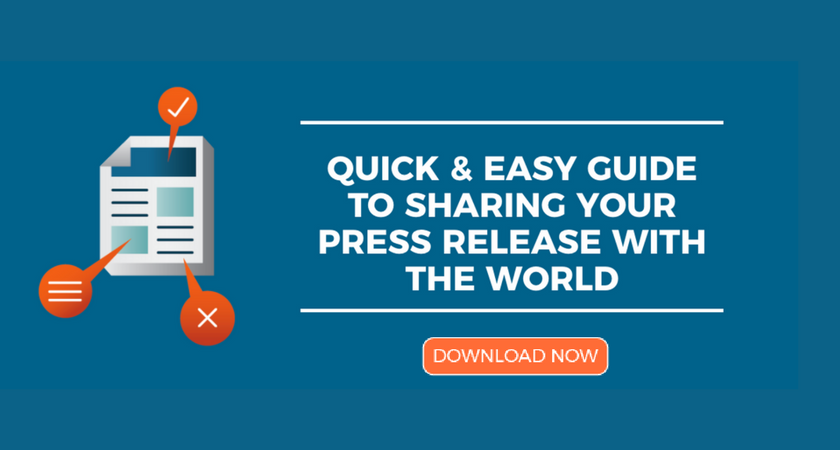 Source URL: Read More
The public content above was dynamically discovered – by graded relevancy to this site's keyword domain name. Such discovery was by systematic attempts to filter for "Creative Commons" re-use licensing and/or by Press Release distributions. "Source URL" states the content's owner and/or publisher. When possible, this site references the content above to generate its value-add, the dynamic sentimental analysis below, which allows us to research global sentiments across a multitude of topics related to this site's specific keyword domain name. Additionally, when possible, this site references the content above to provide on-demand (multilingual) translations and/or to power its "Read Article to Me" feature, which reads the content aloud to visitors. Where applicable, this site also auto-generates a "References" section, which appends the content above by listing all mentioned links. Views expressed in the content above are solely those of the author(s). We do not endorse, offer to sell, promote, recommend, or, otherwise, make any statement about the content above. We reference the content above for your "reading" entertainment purposes only. Review "DMCA & Terms", at the bottom of this site, for terms of your access and use as well as for applicable DMCA take-down request.
Acquire this Domain
You can acquire this site's domain name! We have nurtured its online marketing value by systematically curating this site by the domain's relevant keywords. Explore our content network – you can advertise on each or rent vs. buy the domain. Buy@TLDtraders.com | Skype: TLDtraders | +1 (475) BUY-NAME (289 – 6263). Thousands search by this site's exact keyword domain name! Most are sent here because search engines often love the keyword. This domain can be your 24/7 lead generator! If you own it, you could capture a large amount of online traffic for your niche. Stop wasting money on ads. Instead, buy this domain to gain a long-term marketing asset. If you can't afford to buy then you can rent the domain.
About Us
We are Internet Investors, Developers, and Franchisers – operating a content network of several thousand sites while federating 100+ eCommerce and SaaS startups. With our proprietary "inverted incubation" model, we leverage a portfolio of $100M in valued domains to impact online trends, traffic, and transactions. We use robotic process automation, machine learning, and other proprietary approaches to power our content network. Contact us to learn how we can help you with your online marketing and/or site maintenance.